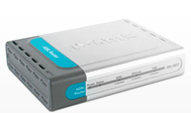 Checking for the firmware version on Dlink DSL502T
Open your browser and enter 10.1.1.1 in your address bar.
Enter the username and password of your router. By default it will be Username: "admin" and Password: "admin" or if you have changed this, please enter the new username and password
It is recommend that your router holds the latest firmware. Please check to see if you have the latest firmware. The manufacturer can help with this if you need to upgrade.
To check the firmware version, click on 'Status' at the top then 'Device Info' on the left. The firmware version should appear here. Please check with the manufacturer or their site to see if you have the latest firmware and perform an upgrade if you don't.





Please Note: TPG will endeavour to always have the most current set up instructions that reflects the latest firmware. Please always refer to the manufacturers website for the most current firmwareupdates
Configuration of IPTV on DSL502T
Open your browser and enter 10.1.1.1 in your address bar
Enter the username and password of your router. By default it will be Username: "admin" and Password: "admin" or if you have changed this, please enter the new username and password
Click on 'Home' at the top then 'WAN' on the left side menu



For the PVC field select 'Pvc1'

In The VPI field type "0"

In the VCI field type "35"

For the Virtual Circuit' select 'Enabled'

For the WAN Settings field select 'Bridged Mode'

For Connection Type select '1483 Bridged IP LLC'

For the Service Category select 'UBR'

Click on Apply


Click on 'Tools' at the top then 'Miscellaneous' on the left menu



In the IGMP Proxy drop down menu select 'PVC1'

Select 'Enabled' on the right of this

Click on Apply


Click 'Tools' on the top then 'System' on the left menu. Click 'Save and Reboot' to reboot the router




When the router reboots and connects to the internet (authenticates), it will take a further 1 minute for the IPTV settings in your router to register and work.
To edit/check the settings of IPTV on DSL502T
Open your browser and enter 10.1.1.1 in your address bar
Enter the username and password of your router. By default it will be Username: "admin" and Password: "admin" or if you have changed this, please enter the new username and password
Click on 'Home' at the top then 'WAN' on the left side menu



Ensure in the PVC field 'Pvc1' is selected

The VPI field should be "0"

The VCI field should be "35"

Check Virtual Circuit is 'Enabled'

Check 'Bridged Mode' is selected for the WAN Settings field

Check '1483 Bridged IP LLC' is selected for Connection Type

Check 'UBR' is selected for the Service Category field. Click on Apply if you have made any changes.


Click on 'Tools' at the top then 'Miscellaneous' on the left menu .In the IGMP Proxy drop down menu ensure 'PVC1' is selected Check that 'Enabled' is selected on the right of this. Click on Apply if you have made any changes.




Click 'Tools' on the top then 'System' on the left menu.Click 'Save and Reboot' to reboot the router


When the router reboots and connects to the Internet (authenticates), it will take a further 1 minute for the IPTV settings in your router to register and work