TPG Support
Setup for NBN Cable Broadband (HFC)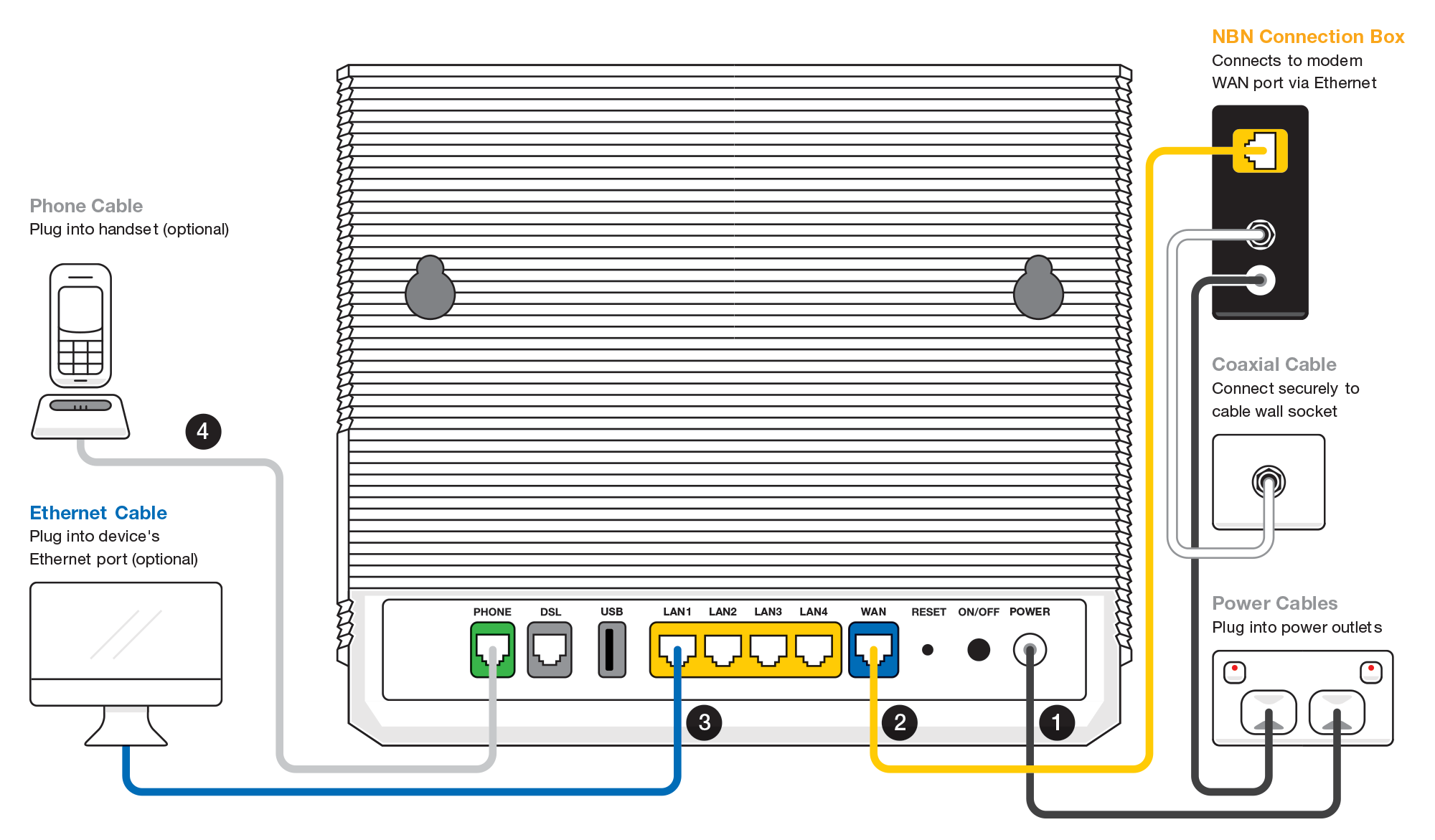 1. Connect the power cable from your modem's Power port to your power outlet.
2. Connect the supplied yellow Ethernet cable from your modem's blue WAN port to the yellow UNI-D1 port on your NBN Connection Box.
3. To plug in devices via Ethernet cable, connect the Ethernet cables to any of the four yellow LAN ports on your modem.
4. If a Phone Service is included in your plan and you would like to use it, plug your handset into the green Phone port on your modem.