TPG Support
Download
Both iPhone & Android users can download TPG App for free.
This application is designed to keep track of your own usage and billing charges in a monthly basis.
TPG App Support Guide
The guide will help you understand the navigation and basic features of the TPG App.
Click your device operating system
1. Add Your Accounts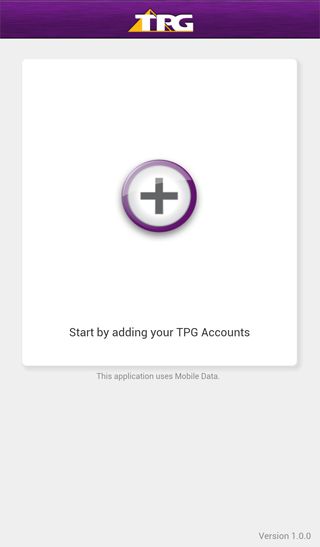 Press " + " to start adding your TPG Accounts.
2A. Enter Your Account Details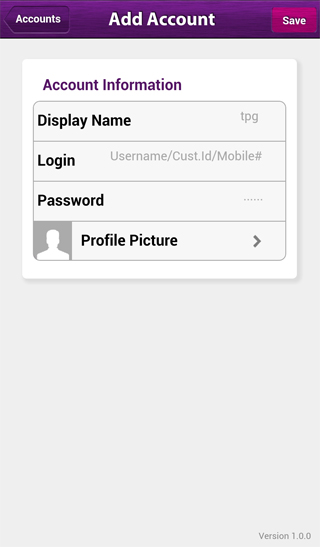 Display Name:
Enter your desired name for this account.
Login:
You can enter your TPG Username, Customer ID or Mobile number.
Password:
Enter your TPG Password.
Profile Picture:
Tap to take a photograph or choose a photo from your image gallery.
Press once all the correct details are entered.
The Account information will be stored and you will not be required to login again.
2B. To Add Your Profile Picture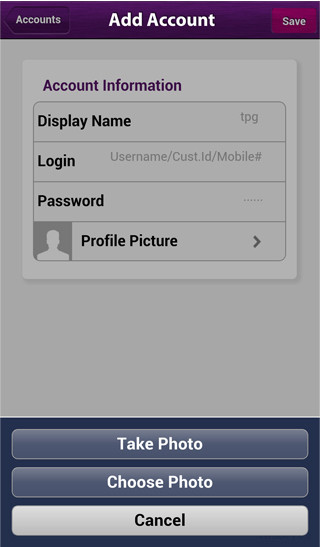 Take Photo:
You can instantly use a photo taken by your phone
Choose Photo:
Choose a photo from your image gallery.
Cancel:
Cancels taking or choosing photo. You can always edit your Profile Picture later in "View Account" menu.
2C. To Edit / Delete Account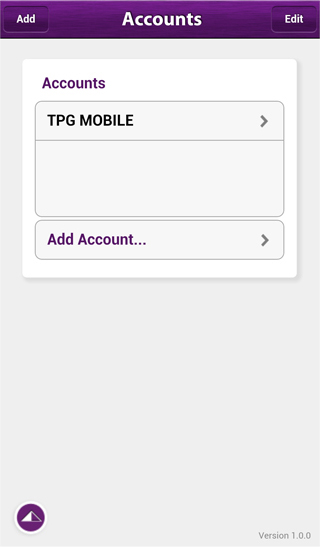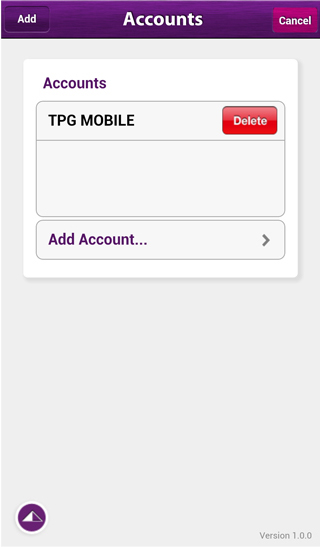 To navigate to Edit/delete menu, press Settings icon from "My Plan" or from quick menu
Press to choose the account you wish to edit.
Press to delete an account.
3. My Plan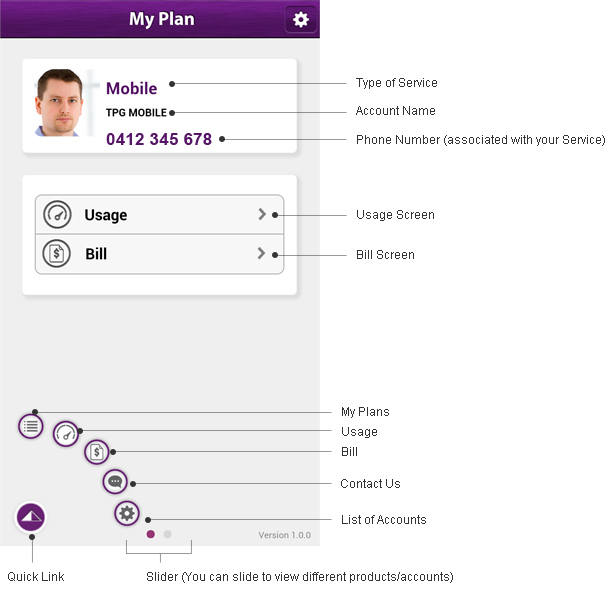 4. My Usage & Bill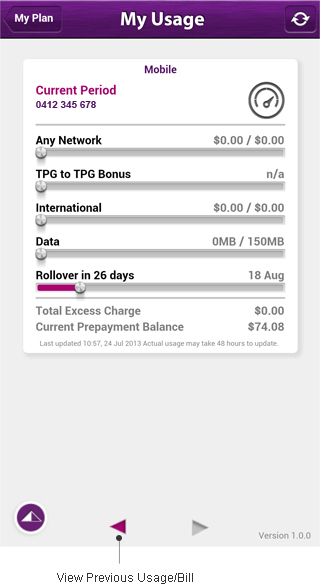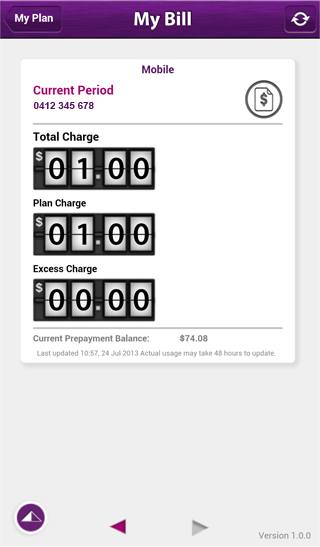 My Usage:
This is an example of TPG usage screen which displays used/remaining quota (for broadband), included values/data (for mobile), call charges (for
home phone) and rollover period.
My Bill:
This is an example of TPG Bill screen which displays Total, Plan and Excess Charges.
You can view up to 6 month of previous Usage and Bills by tapping the button.
You can tap the refresh button at the top right to get your most recently updated usage.
The actual usage and billing charges may take up to 48 hours to update.
5. Contact Us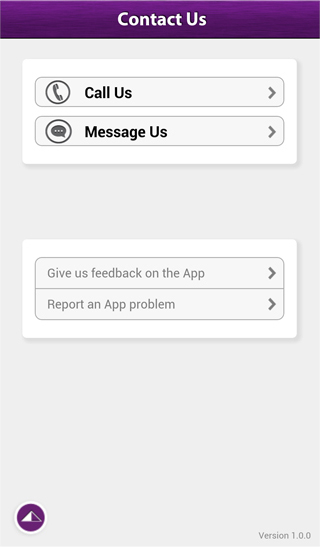 You can call/email us for support in the following areas:
- Broadband Account & Billing
- Broadband Technical Support
- Mobile Account & Billing
- Mobile Technical Support
You can also help improve our app by sending us feedback or reporting a problem.