OUR MOST POPULAR 

NBN™ PLAN
TPG's NBN™50 plan offers typical evening download speeds of 50Mbps for just $74.99/mth.

This plan is only $10 per month more than our entry level NBN™ plan and provides 3 times more speed!

Whether you want to stream HD videos across multiple devices or download content quickly, this plan delivers incredible value and performance.

Pay $0 Setup fee when you bring your own NBN modem, or choose a bundle with high-speed Wi-Fi modem included.
Check NBN Availability at your place

SEE WHAT OUR CUSTOMERS HAVE TO SAY
★★★★★
"We have been with TPG since being connected to NBN. The service has been totally reliable, speeds have been as promised and they have provided wonderful assistance on the couple of occasions I have needed help. The staff have been amiable, knowledgeable and patient. We are totally happy with TPG and confident in recommending them."
Mandalay | Google Reviews
★★★★★
"TPG made transferring my internet to a new address easy & pain-free. All up it took under 3 hours to be connected. Their customer service is fantastic!"
Glenys | Google Reviews
★★★★★
"Great network, great speeds and excellent customer service. Simple and easy to use online billing! - All up I cant fault them! - Highly recommended!"
Guy | Google Reviews
GREAT SERVICE, 7 DAYS A WEEK
TPG's dedicated support team are available to assist 7 days a week. Our team have the experience to resolve any issues as fast as possible.
typical evening speed
With typical evening speeds of 50Mbps (that's more than 3 times faster than our entry level plan), you can stream 4k videos without buffering even during evening peak times! Typical speeds are faster outside of peak period.
Call Pack Options
Choose from our amazing call pack options including Unlimited Calls to Landline and Mobile numbers in Australia and unlimited International Calls to 15 popular countries.
Perfect for Renters
Get a flexible no lock-in contract plan. Whether you are a renter or home owner, we've got you covered.
Speed update
If you are a customer on a NBN FTTN/B/C connection, we'll inform you of your maximum attainable line speed  for your service once we receive this information from NBN after activation. Should your maximum attainable line speed not be capable of reaching your plan speed, we'll provide you with options, including to downgrade or cancel your service for no extra charge and with a refund.
Our customers mean the world to us - it's why we always try to provide great-value plan options.
We started in 1986 and have grown to serve over 2 million Australians. That's a lot of people to care for, and it's the reason we make sure we're available 7 days a week to take your call.
Prefer to chat online? Ask a question on Community or Facebook.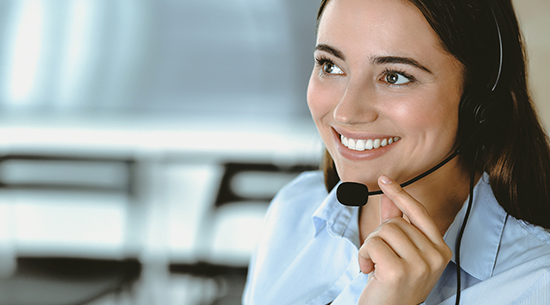 INTERESTED? CHAT WITH OUR TEAM OR BROWSE OUR PLANS